Yesterday went by so fast i couldn't believe it! So we are going to relive Monday today! Monday as mentioned before was a VERY busy day! Every Mon, Tues & Thurs i have Baby H who is almost 3 months old. So on those days i am up before the boys and if all goes well the house is cleaned and i am starting my morning cup of coffee before anyone is awake.


EVERY morning in my house starts right here


After the coffee was enjoyed i looked at the clock and realized i needed to get a move on if i was going to make it out the door for Zeke's first day of Preschool! (if you want to know more about what we are doing check out Another Day Another Diaper for all the details!
Being our first time it was all a little hectic so i didn't get my camera out until recess time :)
Running down the hill!
Trampoline time!


~Ring around the rosie~

~ Pocket full of posies~
Sharing the swing
Hanging out
I didn't get a chance to document any more of our day but don't worry you didn't miss much, aside from a fun car ride home (Zeke fed baby H a bottle in the backseat, then kept "pretending" to fall asleep because i told him not to until we got home, then he would laugh hysterically because i kept looking in the mirror to see if he was awake...) we had a quick lunch then everyone went down for naps... The rest is just one big blur..... *smiles* Have a great Tuesday everyone! Thanks for reliving my Monday with me!



Check out some more Manic Monday Madness over at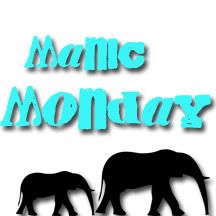 >